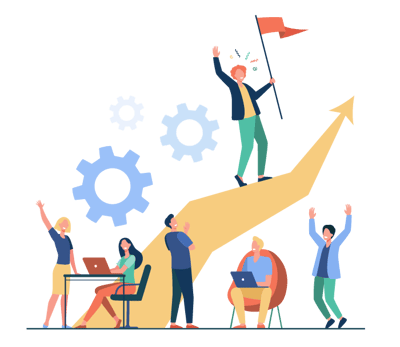 Empower your growth with
user-centered strategies
Starting a digital action plan without a strategy is a waste of time and resources with a high probability of failure. Developing a strategy based on the knowledge of your ideal client, delving into their pains, needs, and main conflicts will help you to execute actions intelligently. You will also have the security of executing actions in the appropriate channels, with the ideal message and responding to what your ideal client needs.
You need a specialized team that is in charge of optimizing your digital channels to drive the growth of your business and achieve your goals.
You need to generate demand in your business through your digital channels to derive more contacts to your sales team.
You need to automate repetitive marketing processes to capture, nurture and derive leads throughout your entire process.



You are looking to start a content strategy to become a benchmark in your segment and attract more leads.



You don't know how to use your digital channels to position yourself correctly on the internet and grow your business.