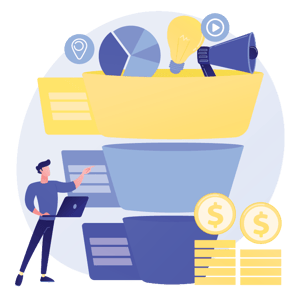 Sales without the

"selling part"
It sounds weird, but it is a reality. If you are looking to turn your website into a sales channel, first, deeply understand your visitors need and offer them content that helps them solve their problems. This way they will know that you are an expert on the subject and will feel more confident with what you can offer them later. Connect with them and make them feel that your intention is not just to sell, but to help.
Manage your content through a

powerful and easy-to-use platform
Your marketing team deals with tons of tools every day and your website shouldn't be just another rock in the path. We work with Content Management Systems (CMS) in which you and your team can focus on what is really important, create content and manage it in the easiest and most intuitive way.

→ Find the right CMS for you

We are the partner you were looking for


your next web project


We offer you a complete proposal of planning, strategy, design and development so that your website will turn into your best lead generation and sales tool.
Web Development
We create your company's website oriented to your sales and marketing goals. Custom design and user-centered, understanding their pains, problems and how we can help them solve them.
Landing Page
Do you need a page for a specific campaign, your next webinar or event? We create an optimized Landing Page aimed at helping you achieve your goals.
Blog
Do you want to start generating valuable content on your website? Together we develop a blog for your company that helps you solve the main questions of your customers and drive more qualified traffic.
Ecommerce Development
Your 24/7 virtual store with where your customers can get what they are looking for in the easiest and fastest way. In addition, an easy-to-manage environment for you and your team.
Web Design
Do you already have a dev team and only need the design for your website? Our UI team is in charge of designing it following the look and feel of your brand and giving it to you ready for development.
Hubspot CMS Materials
We create custom assets such as page templates, landing pages, blog, custom modules, and calculators to be used on your HubSpot CMS website.

The 6 MUST for you

website


Keep calm that we do this on every project.

Velocidad de Carga


Optimizing your website and reducing loading times improves user experience and is highly recommended for SEO purposes.
SEO Optimization

Optimizing your content, keywords and technical settings will help your website appear higher on Google and will let people find you.
Security


Protect your website from intrusion and spam by getting a powerful security tool to prevent data loss and ensure a good and safe experience for your visitors. You should also backup your website from time to time..
Web Analytics
Having the right tools to measure your web traffic will help you understand the activity of visitors and make better decisions.
User Experience


Your visitors are looking for a website that is easy to navigate on any device. In addition, that they are offered relevant information that adds them value.
Scalability and Management

Your website must be prepared to grow and work in a friendly and easy-to-use environment for your entire team in order to always keep it updated and do not give you any headache.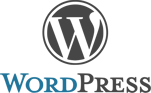 WordPress is the most popular CMS

in recent years, powering more than 40% of all websites around the world. It allows you to fully customize and integrate it with thousands of tools on the market.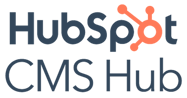 HubSpot CMS is the content manager

that allows you to integrate your website into your HubSpot CRM, offering the possibility of delivering personalized content to each visitor in a friendly and easy-to-use environment for your entire team.

Shopify is one of the most used ecommerce platforms on the market. It has an intuitive platform and tools that will allow you to integrate it with your different digital and physical distribution channels.

Together we will make the website of your businessour next success story.


Click on the images to see the entire website.